Michael Pigott
[DRAMATURG]
- Dining [Uns]-Table -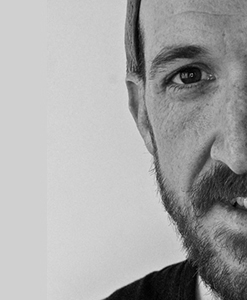 Michael Pigott is fascinated by theatre in all its forms and works as a theatre maker, performer and teacher.
As a performer his work includes, Cyrano de Bergerac (Sydney Theatre Company), Seeing Unseen (Co-devised- Old 505), All's Well That Ends Well (Sport for Jove), The Twelfth Dawn (Co-Devised- 505 Productions); Twelfth Night (Sport For Jove); Ride (505 Productions); Woyzeck (Belvoir- B Sharp).
As a director his work includes: Kinski and I (Winner of The Sydney Fringe Award 2014); Tell Me Again, (Old 505); The Young Tycoons (Eternity Playhouse/Darlinghurst Theatre): The Dysfunkshonalz (Darlinghurst Theatre); Once Under A Sky (Co-devised-Old Fitz, Brisbane Festival); La La Land (Darlinghurst Theatre); Pugilist Specialist (Darlinghurst Theatre); The Golden Ass (Belvoir-B Sharp); Meet the Candidates (Darlinghurst Theatre); Some Voices (The Lock Up), King Lear (Harlos Productions); The Doglogs (National Tour).
As an educator he has run workshops and created programs for a variety of companies including: Four years as primary mentor on the ArtsLab residency program for emerging artists at Shopfront Theatre; designing and running workshops for Belvoir, Milkcrate Theatre and high schools across NSW; coordinating and teaching courses at Macquarie University, Sydney Theatre School and here at the University of Notre Dame Australia.
[Back]