Genevieve REYNOLDS
[MILLINER]
- Humanoid -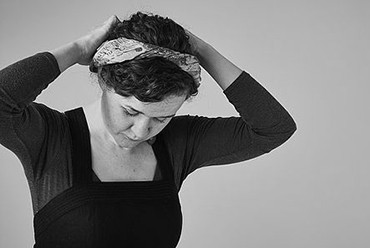 Photo Credit: Genevieve Reynolds
Genevieve Ren Millinery is the bespoke label of Sydney Milliner Genevieve Reynolds.
Finely detailed and expertly executed, her work is entirely handmade and seeks to capture the imaginings of the milliner and inspire the beholder.
Genevieve was a finalist in the 2018 Myer Millinery Award, received Third place at Caussade International Millinery Competition and was a finalist in Craft NSW's Emerging Artist Award. Her accolades extend to finalist placings in consecutive Melbourne International Millinery Competitions and is featured artist in Australian Textile Magazine.
When not in her own studio she can be found in the Costume department of Opera Australia working as their milliner for the upcoming Sydney and Melbourne seasons. She also freelances for Sydney's premier millinery labels Ann Shoebridge and Embellish Atelier.
[Back]