Guy HARDING
[LIGHTING DESIGNER]
- Dining [Uns]-Table -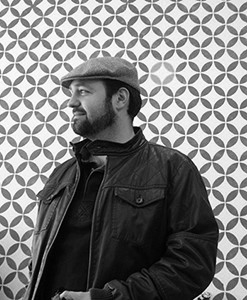 Photo Credit: Guy Harding
Guy Harding has been lighting and touring theatrical productions for over 18 years. Most of his designs have been dedicated to contemporary dance productions throughout Sydney and Canberra, and his Design collaborations include productions with choreographers Ryuichi Fujimura, Anton and Vicki Van Hout and with companies such as Performance Space, Quantum Leap, The Living Room Theatre and Dance Makers Collective.
His involvement in productions goes well beyond design. Guy has extensive experience as a Technical Director and Operations and Production Management.
Currently Guy is the TD for Sydney Dance Company where he manages a team of staff developing, premiering and touring world-class contemporary dance productions for the past 3 years.
Guy is also a sound recordist, film and theatre maker and an educator. He is delighted to be involved in bringing independent music, drama, film and dance productions to fruition and his cross platform skills give him a solid foundation to advise and create with many.
[Back]